Rødder & Vin
Natural Wine, beer, cider & generally good stuff, curated from Copenhagen by Solfinn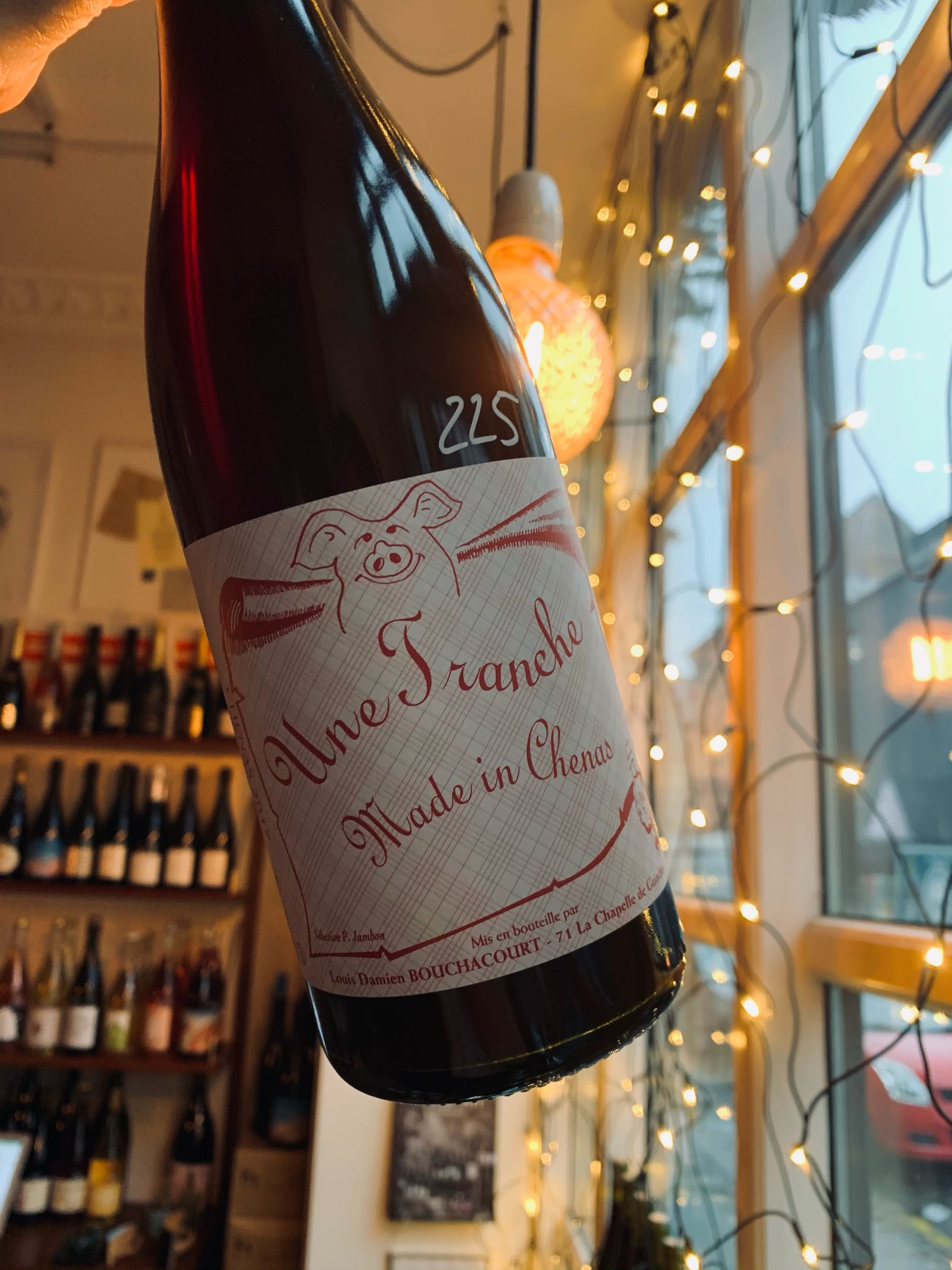 Une Tranche Made in Chenas 2017 - Phillipe Jambon
Producer: Philippe Jambon & Louis Damien Bouchacourt
Cuvee: une tranche "Made in Chenas"
Grape: Gamay
Area: Chenas, Beaujolais, France
A few words on the wine:
Made in a collaboration with Louis Damien Bouchacourt. This wine is close to the 'Big' ones from Jambon. For Beaujolais, boosting a lot of alcohol & tannins. This makes a great wine that has benefitted from a good rest on bottle to push forward the omnipotent drinkability that Jambon is a guarantee for
A few Words on the producer:
He's a legend & we'll be right back to tell you more about him
kr225.00
Introducing AMI, Bourgogne
Introducing our friends AMI, Paul Marchand-Perarnau & Willy Roulendes
You get 6 bottles show chasing AMI from bourgogne Blanc to 1er Cru in both Pinot & Chrado.
This is a not-to-miss opportunity running to the end of 2020 or to Sold Out
White
Bourgogne Blanc 2019
Chablis 2018
Santenay 1er Cru 2018
Red
Maranges 2018
Maranges 1er Cru 2018
Volnay 2017
Willy is the winemaker. After working at Domaine De Montille, he took care of wines from Clos du Moulin aux Moines to Auxey-Durresses. With this great experience, he gained a deep knowledge of the terroirs of the Côte de Beaune. For him, Ami is the opportunity to let burst a bubble of madness.
Paul is the farmer. Having been trained in the art of tasting in London and Paris, he is the link between the city and the countryside. His passion for wines of character led him to work with talented winemakers such as Oronce de Beler and Dominique Hauvette.
This introduction box
kr1,795.00