Rødder & Vin
Natural Wine, beer, cider & generally good stuff, curated from Copenhagen by Solfinn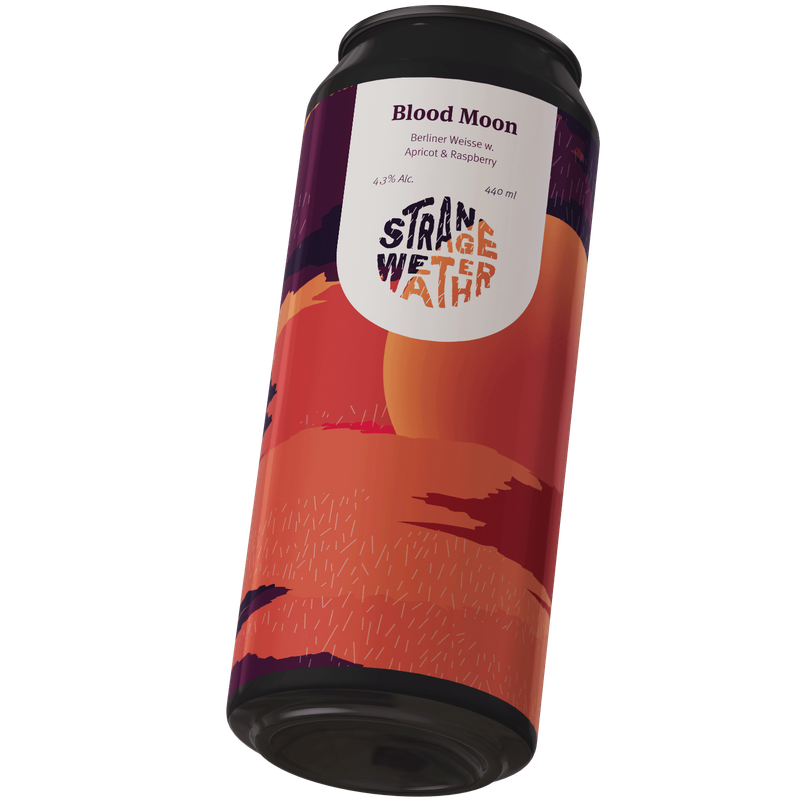 Blood Moon 6 x 44cl
Blood Moon Berliner Weisse with Apricot and Raspberry 4,3%
Help us Help Friends - Pre sale by the 6 pack for special price. Release date 15th of June!!
Free delivery via Rødder & Vin Home delivery all over Copenhagen.
With all of us steadily moving closer and closer to Summer in full, the daylight seems to stretch further and further into the night hours. To celebrate this transition to the everlasting daylight, we have to put together a clean, tart Berliner Weisse to sip all the way into those summer nights.
With Blood Moon we combined a generous amount of Apricot in which the unique nectarous flavour brings a zing of tartness, complemented with raspberry to give a touch of jam and a fresh berry finish. This selection of fruit adds a rich body to the citrusy, tart Berliner Weisse.
Blood Moon will be the perfect accompaniment to the warm evenings delivering all the fresh fruit bite with the dry acidity of the Berliner Weisse.
kr240.00
Vermouth erborista
Lot 001. Humbly said the best vermouth we have ever tasted.
Gift Voucher for a wine tasting
Create your very own experience for the good wine & food lover
See more